By Lily Asis
If you are also looking for the answers to these questions, then you have come to the right place. Domain name is one of the most important aspects that can make or break the reputation of any business. From domain name search to choosing the best one, every business wants to stand apart from the crowd.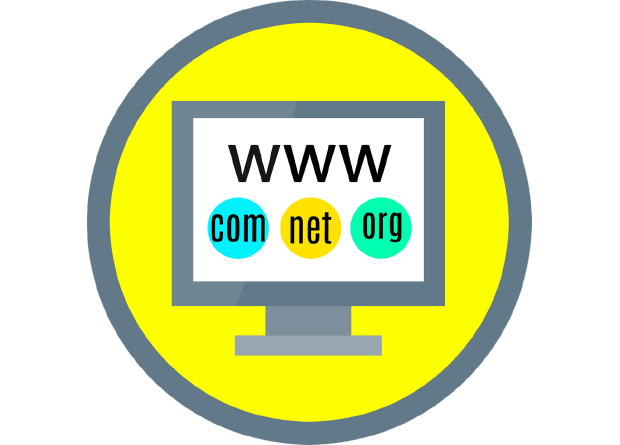 In this post, we are going to shed light on what is domain name, Top Level Domain (TLD), and aspects of choosing the best domain name.
So are you ready? Let's dive in…
What is a domain name? Why you need one?
In the World Wide Web, starting a website is the initial step for businesses to reach the global audience. When starting a business website, you need to choose a domain name. Domain name is the most crucial step that ensures maximum visibility to your website. However, the issue comes when all perfect names are already taken and you are getting only leftovers.
Speaking about the best domain name, you may come across with TLD, which is an acronym of the Top-level domain.
What is a Top Level Domain (TLD)?
This domain is a part of a web address that is located after your domain name. The reason it is special because it's a section of an address that has to be on the list of sanctioned name that has been recently expanded in order to include new ones.  According to top page results in Google, Top level domains are: .com.org, .net, etc. Basically, the top level domains are organized into four major types:
Countries
Categories
Multi-organizations
ARPA
Choosing The Best Domain Name
Let's face it, choosing the best domain name is important for the success of your business. If you choose an inappropriate domain name, it will be quite difficult to change it later on and affect your search ranking adversely. That is why you should be careful while choosing a domain name.
Here are a few tips you need to consider when choosing the best domain name.
Represent Your Brand
Getting a brand name as your domain name is a wonderful idea if you are looking to present your company as a whole. It will also leave a great impact on your potential customers as well. Therefore, you must make sure that it sounds like your brand. To do that, avoid using numbers, or hyphens or anything that can make it sound complicated and unauthentic.
Make it Easy-To-Pronounce
This is another important aspect you need to consider. If your domain name is easy to pronounce,  it will lead to processing fluency. When you use names that are don't need a person to think hard are more likely to attract more people and inspire positive association as well. On the other hand, if your domain name is hard to pronounce, it will become hard to find out to other people about your brand.
Avoid Keeping it Too Short and Too Long
Undoubtedly, when you keep your domain name short, it will become memorable and simple for people to recognize. But, going too short is not going to work in many ways. So, here the best aspect is to strike a balance. For that, go for something, precise and brief, but don't confuse others with your words. Using acronym is only wise if your product or brand is regularly referred to by its initials
.com is the rescuer
Although there are many dot-coms you can use like .pro, .me etc, but the one that is always recognizable is .com. Around 3/4 of the website uses .com as their domain name. If you want to add country-specific extensions such as .de for Germany, .in for India, or .nl for the Netherlands, they are quite fine, if you are looking to do business in your country only.
Use Keywords Properly
Having some keywords in your domain can be a great idea. However, make sure you are not bending over backwards in order to include precise match phrases as according to Google it is a spammy tactic. So, the best advice here is to avoid using generic phrases and keywords exclusively. These are not only difficult to remember but also if your domain name is based only on generic keyword strings, it won't be useful for SEO purpose.
Leave Enough Room to Expand
If you use a domain name related to your niche it gives a better idea to the user of your site. Let's say, you own a florist site, so you choose a domain like Jasmineforyou.com, but you also deal with other flowers like roses and lilies, so in that case, you are unable to grab the attention of the potential customers as they will think you only deal with a kind of flower – Jasmine.
Final Thoughts
When choosing a domain name, there are chances that you spend hours thinking and generating something outside-the-box name. You can opt for domain name generator as well. But, the one thing you need to make sure is your domain should be something that inspires your visitors to come back to you. It is easy to memorize, plus represents your brand as a whole. By following the above aspects, selecting a unique domain name can be less stressful than you anticipated.
Over to you…