Petron Corporation signed a partnership with Lalamove, an on-demand delivery app, to offer benefits to Lalamove partner-drivers through its Lalamove-branded Petron Value Card.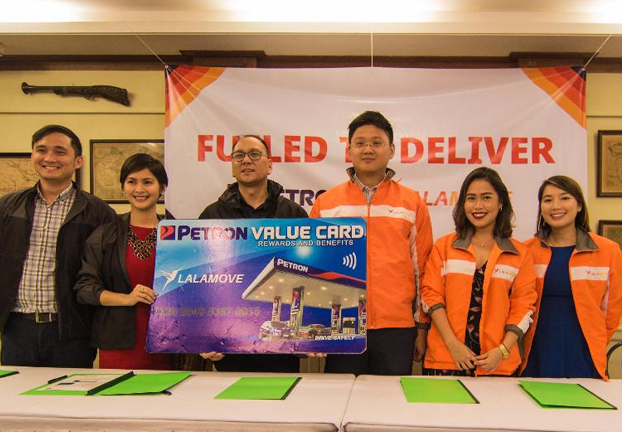 Motorcycle, SUV, Van and FB/L300 drivers will get to enjoy the benefits of the Petron Value Card when they sign up with Lalamove. Instant cashback in terms of peso points stored in the Petron Value Card can be earned for every purchase of Petron products in Petron service stations nationwide.
Drivers earn points by filling up with Petron fuels, such as Petron Blaze 100, XCS, Xtra Advance, Turbo Diesel, and Diesel Max. Drivers can also gain points through the Birthday Promo that gives bonus points when drivers fill up within one month from their birthday. Another way to earn points is through the Frequent Visit promo, wherein drivers will get points every 5th time they visit at Petron. Lalamove partner-drivers can check their points through the Petron Value Card mobile app, where transaction history, points summary and all the various rewards and benefits can be accessed.
Through the Petron Value Card, Lalamove partner-drivers will also enjoy free 24/7 towing and roadside assistance, P10,000 personal accident insurance and P1,000 medical reimbursement.
Lalamove will handle the distribution of Lalamove branded Petron Value Cards, which can be claimed at Lalamove offices in Chino Roces Ave., Makati and Cubao, Quezon City.