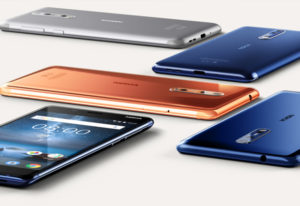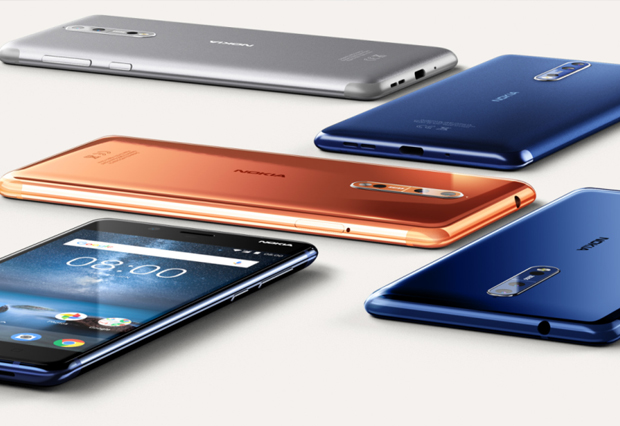 Android 8.0 Oreo is now available for the Nokia 8.  The update, which will be done automatically on the Nokia 8, will soon be available to other Nokia smartphones.
Features of Android 8.0 Oreo include:
Picture-in-Picture mode gives the power to multitask while the processing power of Nokia 8 ensures the smooth operation of even the most demanding apps. Watch a YouTube clip while catching up with friends or check bank balance while ordering from Amazon – the Nokia 8 processor ensures smooth operation.
No unnecessary apps come pre-installed on Nokia 8 and with Android Instant Apps, de-clutter software even further. Just go to the supported link on Chrome and be able to use new apps without having to install them. Google Play Protect works to keep the device and data safe from misbehaving apps by scanning more than 50 billion apps per day, even the ones not installed yet.
Smart software helps the Nokia 8 power up even faster, letting users create content quicker than ever as moments unfold. Exclusive to Nokia smartphones, Dual-Sight™ mode means users can also stream reaction to events on social media in real-time, using both the front and back cameras simultaneously.
Android Oreo smart features limit background activity on the apps used the least, maximizing battery life so the Nokia 8 will be ready for action anytime.
Because Nokia 8 stands for self-expression through content creation, fans can now visualise their emotions better than ever before, thanks to the fully redesigned set of emojis on Android 8.0 Oreo – more than 60 of them being brand new!
To make Nokia accessible to more Filipinos, HMD Global partnered with global consumer finance expert Home Credit. The all-new Nokia 8 with an update to Android Oreo is now available on a 12-month installment plan with 0% interest. The Nokia 3 and 5 are also under the same interest rate promo for a 6-month installment package.