Caltex Havoline, marketed by Chevron Philippines Inc. (CPI), launched its newest range of Caltex Havoline synthetic and mineral motorcycle engine oils.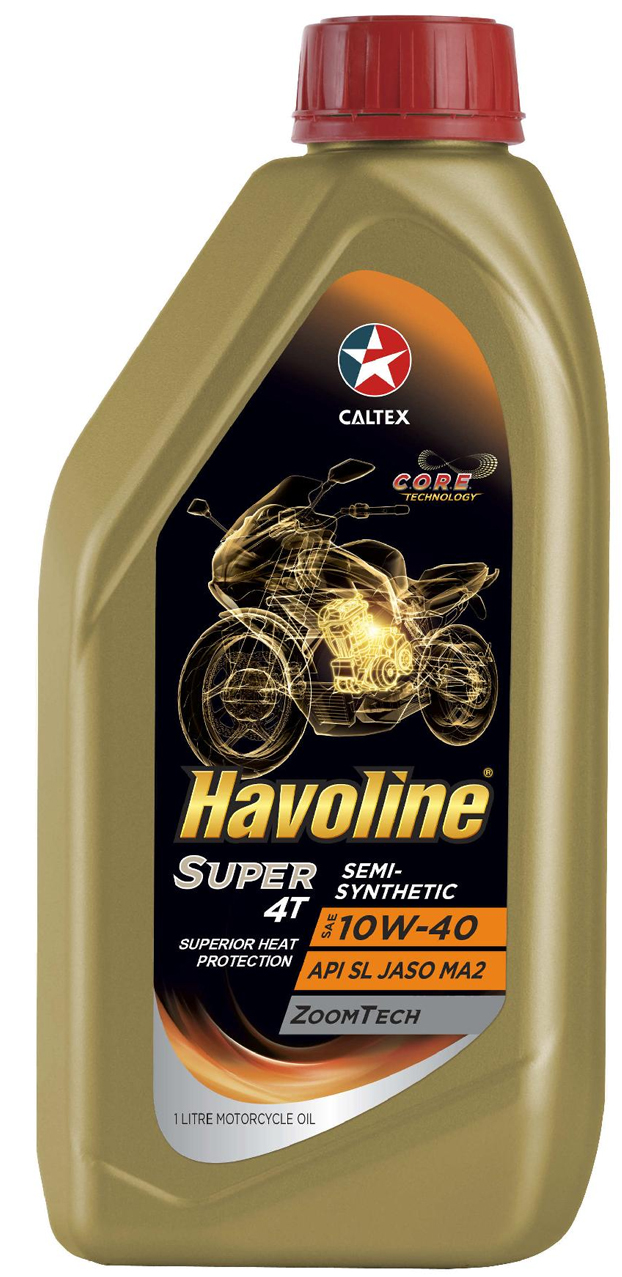 With urbanization, higher fuel prices and the anticipated excise tax on cars, motorcycles sales in Philippines are expected to grow. Motorcycle riders can expect tougher urban riding with the influx of new riders.
Caltex Havoline has developed its proprietary C.O.R.E. Technology to address their key concerns and deliver a more enjoyable riding experience with enhanced engine performance. Also, exclusively available in Super 4T Semi-Synthetic and Mineral is Havoline's very own ZOOMTECH additive technology.
C.O.R.E. Technology cleans and protects for a more efficient and clean engine to deliver superior performance. Its oxidation stability provides heat protection against oil degradation. It reduces engine heat damage with oil stability for continuous protection. It enhances acceleration through improved clutch grip even under high loads. It is available in all products except Havoline Ezy 4T.
Meanwhile, oils formulated with ZOOMTECH improve clutch grip for better power transfer, to enhance acceleration at a twist of the throttle.
The scooter engine oils range was upgraded to meet the latest industry standard of API SN. The key benefit for scooter riders is that they can now enjoy the improved product performance of an API SN oil whether they purchase a semi-synthetic or mineral oil. All products are also compatible with most modern Japanese scooters as they carry the recommended JASO MB standard. A JASO MB oil, which is suitable for dry-clutch gearboxes, ensures lower frictional properties to deliver maximum engine efficiency.
"It has always been our pride to provide innovative solutions to our riders not just in enhancing their bike's engine performance but also in making their experience more exciting and valuable. This is what motivates us to further develop and innovate in our creations for our riding community," Lennard Kwek, Asia Pacific marketing manager of Chevron Lubricants said.