Silver Peak celebrated the 400th customer deployment of its Unity EdgeConnect SD-WAN solution, less than two years from its first customer shipment. The company commenced shipping EdgeConnect in August 2015 and secured its initial 100 customers by May 2016. Customer deployments doubled to 200 by October 2016 and have again doubled to more than 400 today.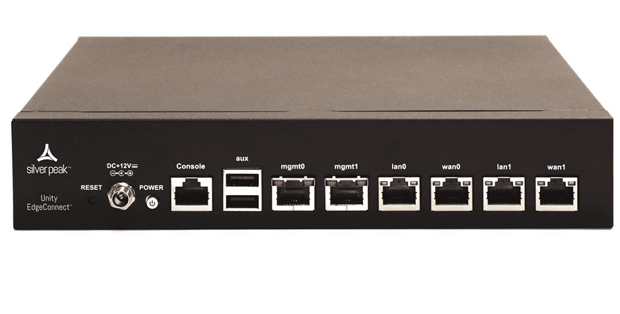 Approximately 75 percent of EdgeConnect customers are net new to Silver Peak while the remaining 25 percent represent installed-base customer migrations from traditional WAN optimization to SD-WAN and SD-WAN with integrated WAN optimization, Unity Boost.
EdgeConnect customers represent diverse segments of the market from small to midsized businesses to global enterprises and cloud service providers. Customer deployments span a range of industries that include: banking and financial services, healthcare and pharmaceuticals, retail and manufacturing and transportation and distribution. A cross-section of new EdgeConnect SD-WAN solution customers include: Fruit of the Loom, Monroe Bank and Trust, Nuffield Health, Paladin Security and Urban Health Plan, Inc.
With the software release announced on March 28, EdgeConnect is now the industry's first fully integrated SD-WAN solution to combine SD-WAN, WAN Optimization, routing and a stateful firewall. These simplify and consolidate branch office infrastructure, shift the WAN edge toward being application-driven and enable secure, direct internet connectivity to SaaS and web-based applications from the branch office.