Introducing the ASMini, a pocket-sized digital storage from Apacer. Featuring a sustained read/write speed of 450MB/s and 400MB/s, this name card sized SSD offers a capacity of 240GB(MAX) in storage. It was engineered to resist shock and impact.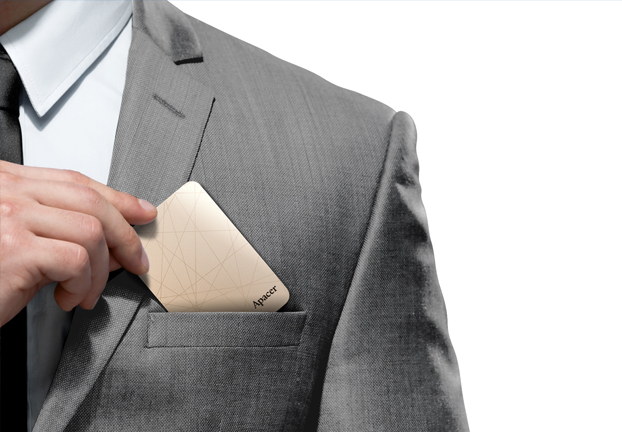 The SSD measures 8.1 cm x 5.4 cm in dimension, with only 0.6cm in thickness. It is designed to fit inside any pocket, delivering huge performance in a small package. ASMini can hold up to six hours of 4K video. Equipped with USB 3.1 Gen1 Type-C, it can process 1,000 10MB images in only as little as 21 seconds.
ASMini can withstand up to 20G of vibration and 1,500G of shock force. The built-in advanced technologies like TRIM, NCQ, ECC 72bit/1KB, and S.M.A.R.T. can automatically monitor qualities to ensure better operation efficiency for extended lifespan. Meanwhile, Apacer publishes specially designed Apacer SSDWidget software which allows users to examine the SSD status as well as instant firmware update.
Apacer ASMini is equipped with Type-C port to keep its high speed transmission stable and smooth, with sufficient bandwidth. The port allows reversible plug, which eliminates wearing caused by repeated insertion and removal. An adaptor cable converting between Type-C and Type-A is included, compatible with any computer or laptop, which generally comes with Type-A ports.