Transcend Information, a manufacturer of storage and multimedia products, introduced the ultra slim portable storage, StoreJet 25C3, which has an aluminum alloy enclosure and USB 3.0 interface.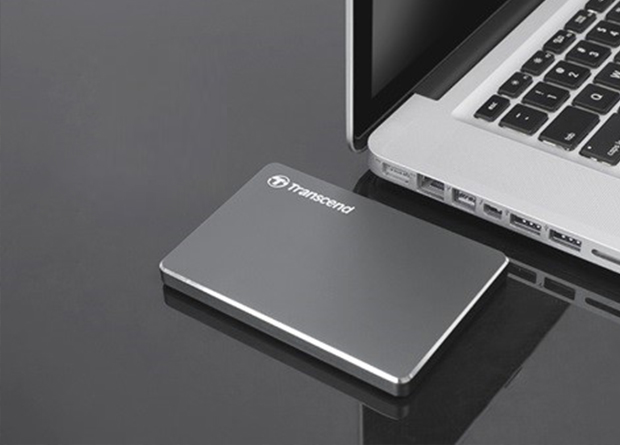 With thinness that clocks in at just 9.95mm and weighs at just 136g, the StoreJet 25C3 can fit in the pocket of a shirt. Despite its slim and lightweight design, the StoreJet 25C3 packs up to 2TB capacity 2TB that is capable of storing up to 976,000 photos, 488,000 music files and 880 videos. Its USB 3.0 interface that features a data transfer rate of 5Gbps, complementing its capacity for fast data reading and writing to meet professional needs for high speed data transfer.
The free, proprietary application from Transcend, Transcend Elite is available for both Mac OS X and Windows to provide professional optimized data management experience for its users. Transcend Elite's features include quick and easy data backup/restore, data encryption, and data synchronization via cloud storage services i.e Dropbox/Google Drive.