Transcend introduced its Lightning product line-up specifically designed for Apple's iPhone, iPad, and iPod; with the RDA2W Smart Reader and JetDrive Go flash drives all equipped with a Lightning connector.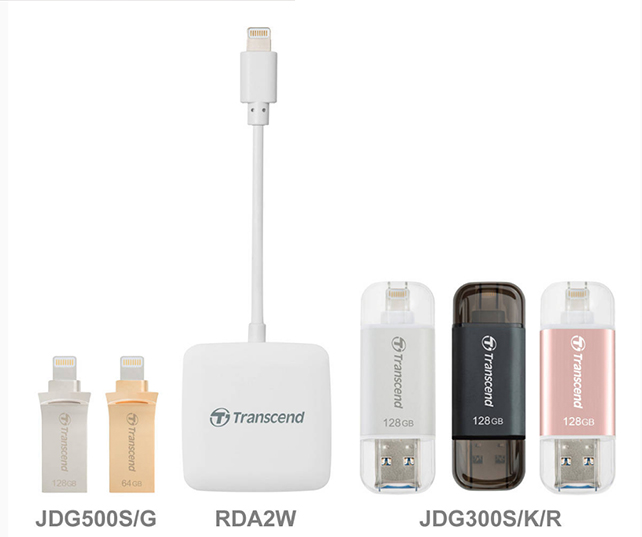 Transcend's RDA2W Smart Reader has card slots for both SD and microSD cards, alternatives for expanding iOS device's storage capacity. Features include data backups, card formatting, file encryption, file compression and decompression, direct saving of audio recordings to memory cards, and access to cloud storage.
Both JetDrive Go 300 and JetDrive Go 500 combine a Lightning connector and a regular USB 3.1 (Gen 1) connector into a single flash drive. It has transfer speeds of up to 130MB/s. The JetDrive Go 500 additionally has a metallic design. Both have intuitive interface, and password protection function.
Transcend's JetDrive Go 300 is available in silver, black and rose gold colors with 32GB, 64GB and 128GB capacities. The JetDrive Go 500 is available in gold color with 32GB and 64GB capacities and in silver with up to 128GB capacities.