By Lily Asis
Ever since the Apple iPhone 7 was unleashed upon the public in September, it's attracted numerous headlines due to its lack of headphone jack and the new advanced camera system.
But as any mobile gamer knows, it's always the less flashy features that determine whether a smartphone is a credible gaming platform or just a frustrating waste of time. So here's a look at some of the ways that the iPhone 7 has attempted to become the gamer's smartphone of choice.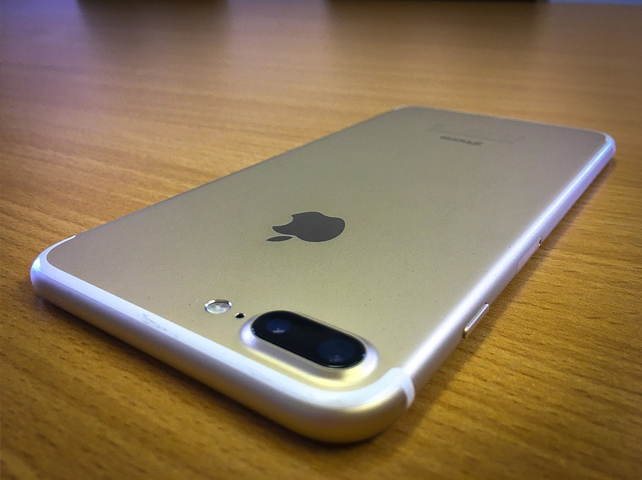 BATTERY LIFE
Whether you're playing Minecraft, or online slots nothing's going to slow you down faster than running out of battery power. Thankfully it seems that Apple have addressed some of these concerns as the iPhone 7 now has the longest battery life of any iPhone.
Although many battery tests can be a little confusing, this test shows how the iPhone 7 can go the distance in a way that will definitely be able to cope with even the longest game of Plague Inc.
DURABILITY
Every new smartphone launch comes with some pretty far-out claims about the device's durability. In light of the Pokémon Go trend encouraging us all to actually go outside to play, it seems that the modern smartphone must be shatterproof and even waterproof.
Although the Samsung's recent launch of the Galaxy Note 7 may have been disastrous, the brand have pushed the boundaries of waterproof smartphones. And while playing casino games in the bath may be a concept that's new to some people who would fear exploding batteries, it seems that the iPhone 7 can handle being under one meter of water for 30 minutes which could make for a particularly luxurious game of roulette.
SONIC QUALITY
It's a shame that a lot of the discussion about the iPhone 7 was focused on its lack of headphone jack, as the phone comes equipped with new stereo speakers that offer high sound quality with a much improved dynamic range.
And not only is the iPhone 7 two times louder than its predecessor, but playing the latest wave of augmented reality horror games will gain a much greater sense of realism thanks the terrifyingly realistic sound effects being piped through your new AirPods.
PROCESSING POWER
Finally, it's important to state that the iPhone 7 has the most powerful processor chip currently available on the smartphone market. The new Apple A10 Fusion chip is receiving a lot of attention for being 120 times as fast as the original iPhone, and so it's been a pleasure to see how it handles the latest online games.
And with the inclusion of a M10 motion coprocessor that should be more than capable of handling the augmented reality demands of the likes of Pokemon Go, and an improved image processor that's capable of displaying video streams of poker games with an unsurpassed level of realism, it's clear that this is a great gaming device for 2016.