Asian Carmakers Corporation (ACC), importer and distributor of BMW in the Philippines, announced the "BMW Festival: XPO 2016", slated on October 7 to 9 at the BMW Pavilion at Bonifacio High Street, Bonifacio Global City, Taguig, when BMW will mark its 100th year.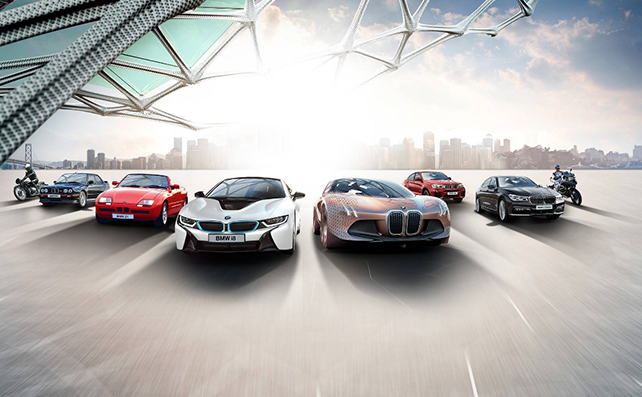 "As we celebrate BMW's successful past, we also look forward to exciting times ahead – the Next 100 Years. There's no better way to share our success story and vision for the future of mobility than through the BMW Festival: XPO 2016 with no less than our customers, fans, of course partners." said ACC president Maricar Parco.
During the three-day event, BMW will feature a number of automobiles that represent generations of pioneering design and motoring technology. Visitors of the BMW Festival: XPO 2016 will be able to not only see iconic BMW vehicles such as the BMW 3.0 CSL, BMW Z1, BMW M5 (E28), and BMW R65 motorcycle, but also the latest innovations, including the BMW i8 and BMW 7 Series.
Apart from the car display, participants may also test-drive some of the BMW automobiles. Motorcycling enthusiasts may also enjoy the BMW S1000XR and BMW S1000RR.
For children, an augmented reality experience with the BMW Vision Next 100 concept vehicle awaits with the BMW Vision Gate. There is a virtual racing simulator from Shell Philippines, and a collection of apparel and accessories.

BMW owners will be treated to an exclusive parking for BMW vehicles on October 8 and 9 at the BMW Car Park on 9th corner 30th Avenue, also at Bonifacio Global City. Owners may also have a special photo taken with their BMW car or motorcycle as a complimentary centenary memento.
Finally, a special BMW 3 Series will be unveiled to serve as a collaborative art mural.
Join the BMW Festival: XPO 2016 on October 7 to 9 at the Papa Bear Activity Area and 9th Avenue, Bonifacio Global City, Taguig.