Huawei released the world's first "6-in-1" huddle-room cloud video endpoint in the shape of the TE10. The TE10 is a cloud-based product that supports high definition (HD) audio and video communication with network adaptability. Additionally, it adopts a simple design and enables user-centric operations, just like consumer electronics. Furthermore, the TE10 can connect to a range of third-party cloud platforms, delivering a cloud-based video communication experience.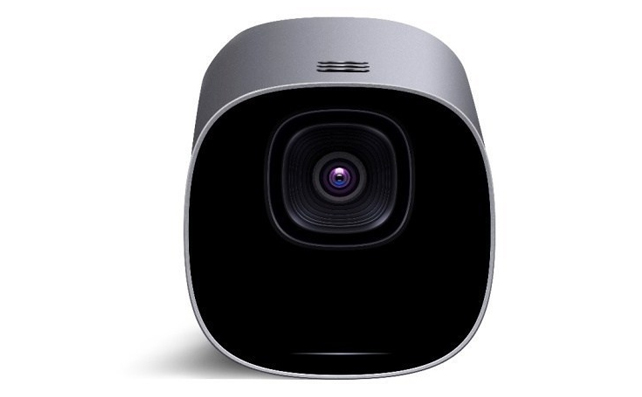 Wang Xiangjiong, GM of the Telepresence Field under the Cloud Core Network Product Line, said: "Cloud-based video communication is an inevitable trend and is now undergoing an exciting development. Huawei TE10 is designed following this trend to make HD video communication available for everyone, helping users reach higher working efficiency and service innovations."
Totally different from traditional videoconferencing devices, Huawei TE10 adopts a design similar to that of consumer electronics. The TE10 is an all-in-one box that integrates the HD camera, codec, microphone, speaker, Wi-Fi/Bluetooth module, and foldable bracket. The TE10 installation can be completed in one minute. With a compact design, the TE10 is nine cm (3.54 in.) in height, nine cm (3.54 in.) in width, and nine cm (3.54 in.) in depth and 500 g (1.10 lb) in weight. It is able to run efficiently, consuming eight W. The TE10 runs on the Android operating system and provides an interface that can be operated remotely. The interface has only three-level menus.
Besides the simple design, the TE10 also stands out due to audio and video performances. It uses a customized professional camera that supports high resolution, ultra-wide angle, and flexible zoom. It also embeds a microphone array with a sound pickup range of six meters. In terms of network performance, the TE10 supports 20% packet loss concealment (PLC). With all these features, the TE10 can adapt to various scenarios of individual and group use.
Making videoconferencing devices affordable is essential to extend cloud-based video communication. It can interwork with various cloud platforms as it uses industry-standard protocols. After registering with the Videxio cloud platform, the TE10 can automatically obtain configuration data from this platform and complete the configuration process by itself. Moreover, the TE10 supports both media and signaling encryption during conferences, fortifying communication security.
Huawei launches the TE10 as a solution and the go-to product for the enterprise communications market and enterprises worldwide.