PC Express launched a new line of budget-friendly PCs with Windows 10 to answer the demand for inexpensive personal computing.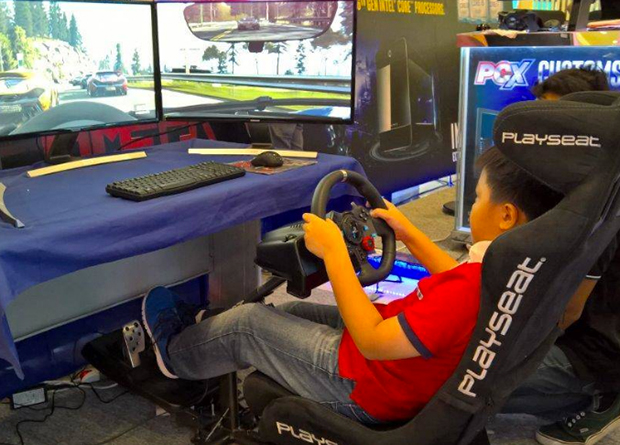 With two new lines of desktops under the brand name, "PCX", PC Express tailors Windows-10 powered devices to suit the computing needs of every Filipino.
The first line of PCs, PCX Desktops, provides four compact, fully functional desktops targeted at canvassers looking for inexpensive home computers, small and medium enterprises, and educational institutions: PCX Basics offer entry level desktops capitalizing on Microsoft's Entry Desktop Operating system and are powered by the Intel Celeron and Pentium processors. PCX Cobalt is a mini-PC powered by the Intel Celeron and Intel Core Family Processors; it can be configured with Windows 10 Home or Professional. PCX UNO is a micro business solution focusing on the coin-based PC and internet business model. Meanwhile, PCX CAIO is a customizable all in one (AIO) desktop that supports a separate discrete graphic card intended for the use of Internet café owners and school labs.
Users looking for customizable PC solutions for multimedia content creation and gaming are also tapped via one of the two desktops under the PCX Customs line. PCX Hornet is a compact gaming desktop running on Microsoft Windows 10 Home, Intel 6th generation Core Family processors and sporting a discrete graphics card; while PCX Omega is a customizable Virtual Reality (VR) ready gaming PC that is also intended for multimedia content creation such as video editing, animation, and 3D design.
In the past, "Microsoft's vision was to see a computer in every home," said Karrie Ilagan, GM of Microsoft Philippines. "Today's launch bridges that vision with our current mission of empowering people to do more and transform the way we live, work, and play. Our partnership with PC Express allowed us to revisit and re-fulfill that dream by guaranteeing true productivity to our customers with affordable desktops running on Windows 10 anyone can take home."