In recognition of the Filipinos' love for music, CloudFone partnered with Spotify, a global digital music streaming service, to introduce the CloudFone Thrill 500x, CloudFone Thrill 500x+ and Cloudpad 702q.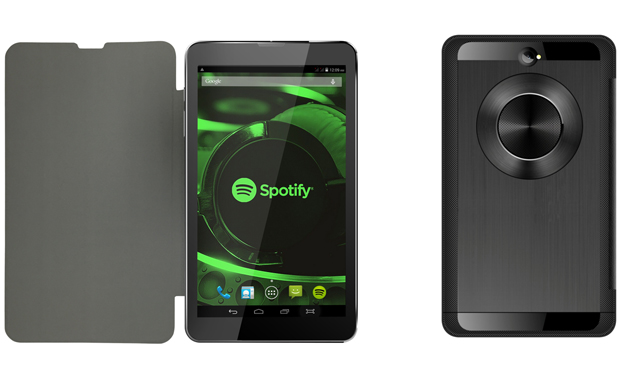 Each device integrates Spotify through a customized interface to complete the look and feel of each smartphone and tablet, as well as bundled accessories and freebies that come out of the box.
All these products also have panorama and high dynamic range (HDR) modes, smile detection, voice command controls, zero shutter delay, and high-def video recording.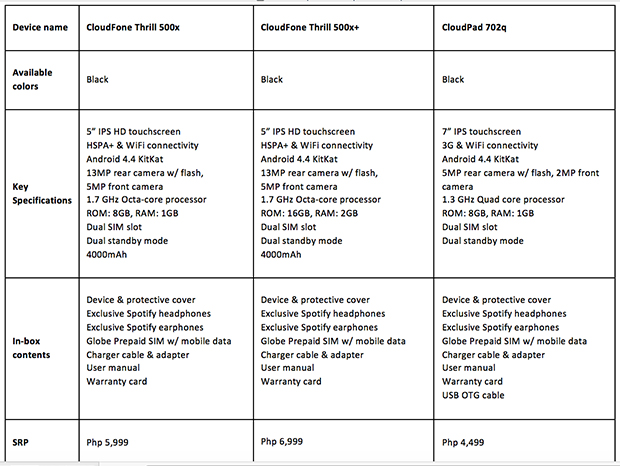 There are also exclusive Spotify headphones and earphones that allow users to completely immerse in their music experience.
CloudFone also stretches the experience further by providing free mobile data, so users can access Spotify anywhere. The CloudFone Thrill 500x, Thrill 500x+, and CloudPad 702q all come with a free Globe SIM card with 200MB data for two months. For those who want to level-up their experience, they can simply text SP129 to 8888 and enjoy Spotify premium for P129.
For more about CloudFone and its lineup of Spotify-edition mobile digital devices, visit http://cloudfonemobile.com.