LG Electronics unveiled the "LG Styler," a clothing management system that is an easy and time-saving way to maintain and refresh special care items – such as suits, coats, blouses and sweaters.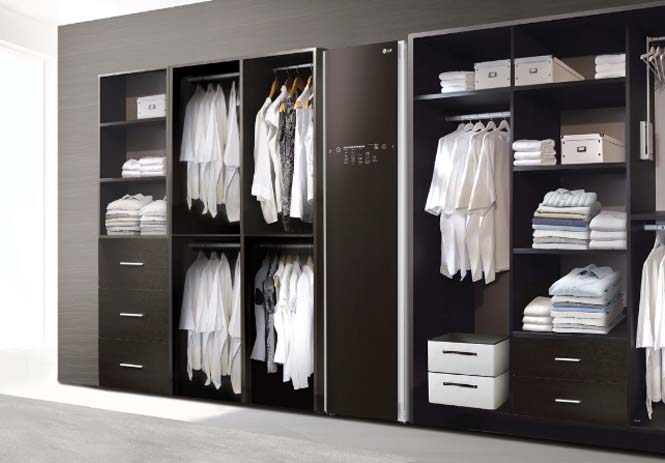 Thanks to the power of steam technology and proprietary innovations, LG Styler reduces wrinkles and removes odors without detergents or other harsh chemicals, minimizing the frequency of trips to the dry cleaners to save consumers time and money while helping them look and feel their best.
"LG shares the fashion industry's vision that when consumers look their best, they feel their best, which made Fashion Week the perfect time to introduce LG Styler to the U.S. market," says David VanderWaal, vice president of marketing for LG Electronics USA. "LG Styler is a revolutionary solution for those who are balancing busy schedules while striving to maintain a meticulous wardrobe and present their best selves to the world."
LG Styler (Model S3RERB) is a sleek, modernly designed system that seamlessly complements the interior décor of any home, perfect for the bedroom, laundry room or premium walk-in closet.
A few of the product's key innovations include: a Moving Hanger Action that gently shakes the clothes after they have been steamed to de-wrinkle garments, helping them feel and smell fresh; steam and aroma sheets that help remove unpleasant odors left behind by smoke, food and sweat; easy pants crease care; and TrueSteam that employs hot steam to refresh and remove both wrinkles and odors from clothing.
For more information on LG Styler, visit LG.com/US/LGStyler.