Genee World launched the G-Display range of high-quality digital signage displays. G-Displays include a video wall, a freestanding digital poster and professional screens.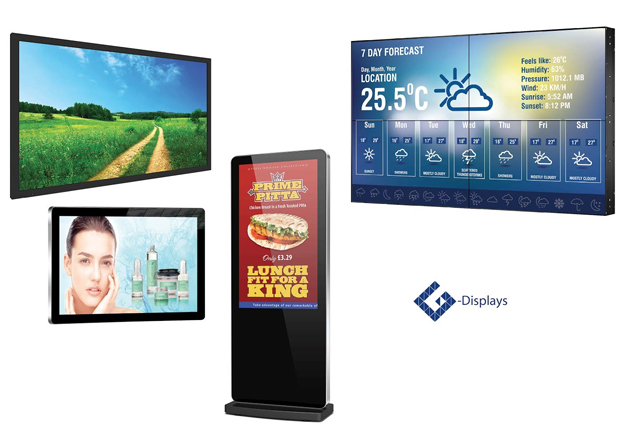 G-Display Video Walls are comprised of 46" screens, which enable users to achieve a seamless video wall however big the project may be.
Digital signage screens come in a variety of sizes from 19"- 65" screens. These include a range of slimline display screens with built-in HD media players. No need for additional hardware, simply plug in a USB stick, loaded with content, and play.
The range also includes a non-interactive outdoor freestanding digital poster with its own built-in Android media player.
Genee World has traditionally manufactured interactive screens and accessories for the education market, though in recent times has taken its experience in interactive and display technology and expanded its product portfolio to include products aimed at the corporate, retail and leisure markets, including tablets, digital signage and kiosks.
To find out more about the range, go to https://www.geneeworld.com/product-category/digital-signage/.