It's a long weekend, you're out of town with the family, and you're taking a video of a precious moment. Suddenly, the recording stops and your phone tells you that you've run out of storage. You have several SD cards and OTG devices in your bag but can't use any of them. Simply because your device is either an iPhone or an iPad.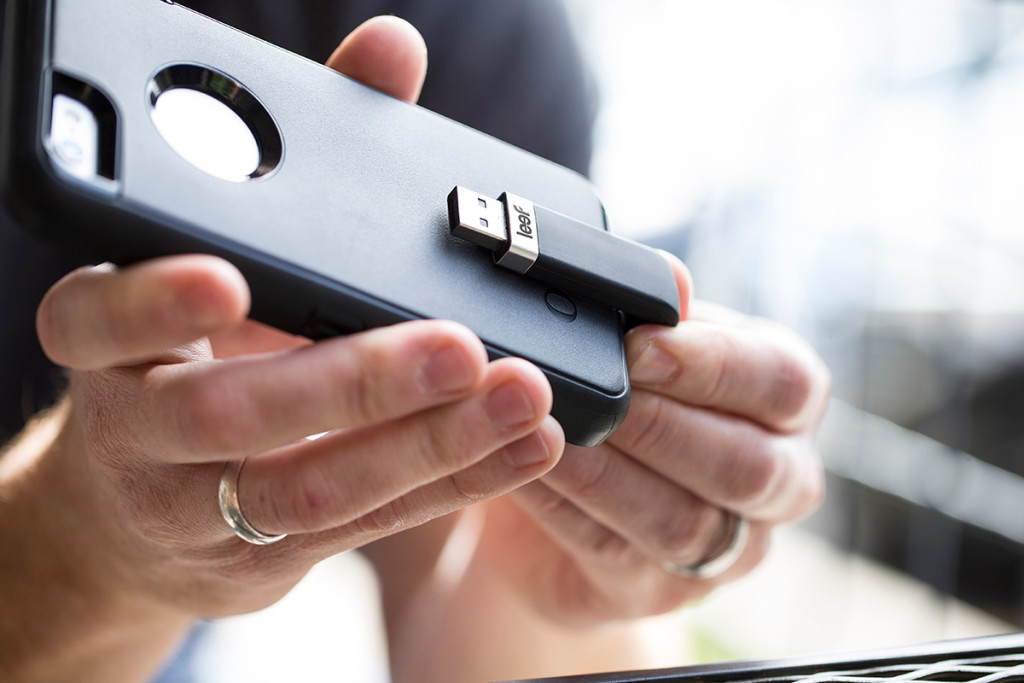 While there are many external memory solutions available to people with Android smartphones or tablets, Apple enthusiasts have to just do with what ever storage their device has. Frustrating, huh? Especially if you don't trust cloud storage that much, like me.
So, imagine my delight when I learned that Leef has a mobile flash drive designed for Apple iOS devices, the Leef iBRIDGE. Compact and convenient, the Leef iBRIDGE is a stylish plug-in memory accessory for iPhones, iPods and iPads. It gives users more storage space without needing to delete treasured photos, videos or music.
When you've plugged the Leef iBRIDGE into your Apple device for the first time, you'll be prompted to download the iBRIDGE application from the App Store. Once installed, launch the app and do what you've always wanted to do with your iPhone or iPad: move the photos from your phone to the iBRIDGE to free up space. It took around 17 seconds to transfer 54 photos from my iPhone 5 to the iBRIDGE device.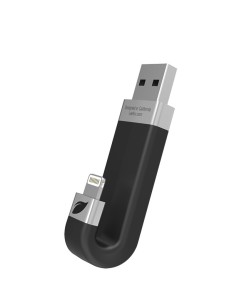 I've also transferred my entire movie and music library to the iBRIDGE to conserve internal memory. I just stream media directly whenever I want to.
Another great feature of the Leef iBRIDGE is that it has its own Built-in Camera. You can capture photos directly to Leef iBRIDGE so you never miss life's most memorable events when your iPhone runs out of memory.
Aside from photos, videos, and music, you can also transfer or copy documents, such as Word or spreadsheets, to iBRIDGE.
Leef iBRIDGE has a sleek, ergonomic 'J' shaped appearance and neatly curves round the back of a device rather than sticking out awkwardly. It plugs securely into your device without forcing the users to remove protective cases or hold their phone awkwardly.
What's more, Leef iBRIDGE features a standard Hi-Speed USB connector on the other end, meaning users can quickly share content cross platform with Macs or Windows PCs.
Leef iBRIDGE will be popular for Apple users who want to get more from their devices. Leef iBRIDGE is quick and conserves power too, with no need for an internal device battery. For example, backing-up 500 photos to your Leef iBRIDGE uses less than 1% of your iPhone battery life.
I give the Leef iBRIDGE a 5-star rating because it's a device us iOS users have always clamored for. It's simple to use, offers the features you need, and is very useful.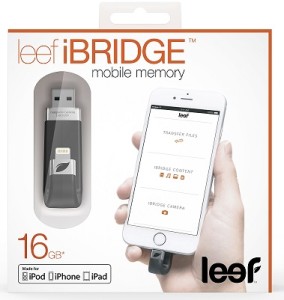 Leef iBRIDGE is available in 16GB, 32GB, and 64GB capacities and pricing starts at P3,200. It is now available to purchase from PowerMac Center, Digital Walker, Beyond the Box, AShop, Switch, Mobile One, and Otterbox stores. You may also purchase Leef iBRIDGE from www.gearup.com.ph.