LG Electronics has introduced the world's first 105-inch Curved Super Ultra High Definition (UHD) TV, the 105UC9 model, which enhances home entertainment experience with immersive viewing and virtual surround sound.
"We are thrilled to bring to the Philippines the newest and most spectacular innovation of LG, the 105-inch Curved Super Ultra HD TV," LG Philippines Home Entertainment Vice President Hoony Bae, said. "The vision behind the 105UC9 was to bring the movie theater into the living room, providing the optimal home entertainment experience for our consumers."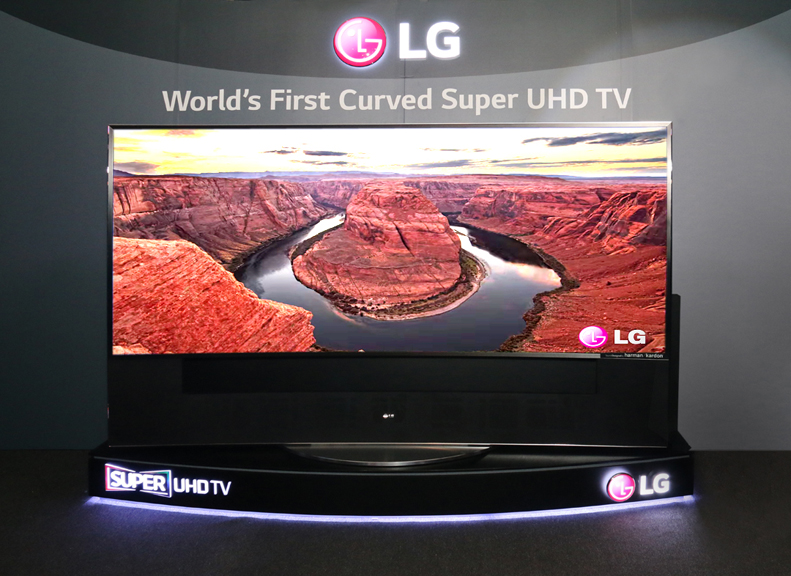 The new model boasts a CinemaScope 21:9 aspect ratio LCD display which features over 11-million pixels (5120 x 2160) of resolution that is five times more than on a Full HD TV. This delivers ultra-sharp, lifelike images all over the 105-inch screen. The display's curvature has been carefully calibrated to maximize the immersive ambiance.
The 105UC9 is powered by LG's True 4K Engine Pro and IPS 4K Panel in providing color and picture quality. The True K Engine Pro eliminates visual errors and can upscale lower resolution content into near Ultra HD quality while IPS 4K Panel delivers consistent contrast, true-to-life colors and a wide viewing angle.
For users to have a 3D viewing experience, LG combined Film Patterned Retarder (FPR) 3D technology with extremely high picture resolution. And with the use of 4K 3D Upscaler, content in SD, HD and Full HD is converted into crystal-clear, near-Ultra HD resolution.
Designed to have an impressive sound quality, the LG curved SUHD TV's built-in 7.2-channel, 150W sound system incorporated LG's Ultra Surround concept that was developed in partnership with Harman Kardon, a provider of audio products. This multi-system channel harmonizes with its CinemaScope screen to produce sound that is similar to an actual movie theater.
The new TV model ensures a satisfying user experience via LG Smart TV, which is centered on the intuitive webOS platform. LG's webOS, which makes everything simple and fast, makes initial setup and connection process quicker and much more enjoyable with the help of animated BeanBird character.