Big Fish Games, one of the world's largest producers and distributors of mobile games, announced two new games for Apple Watch. These games take advantage of this innovative form factor and explore new frontiers of casual entertainment. With Apple Watch it is possible to create fun and meaningful game interactions that last mere seconds, but engage players throughout the day, connecting the game world to the real world in a more immersive way than ever before.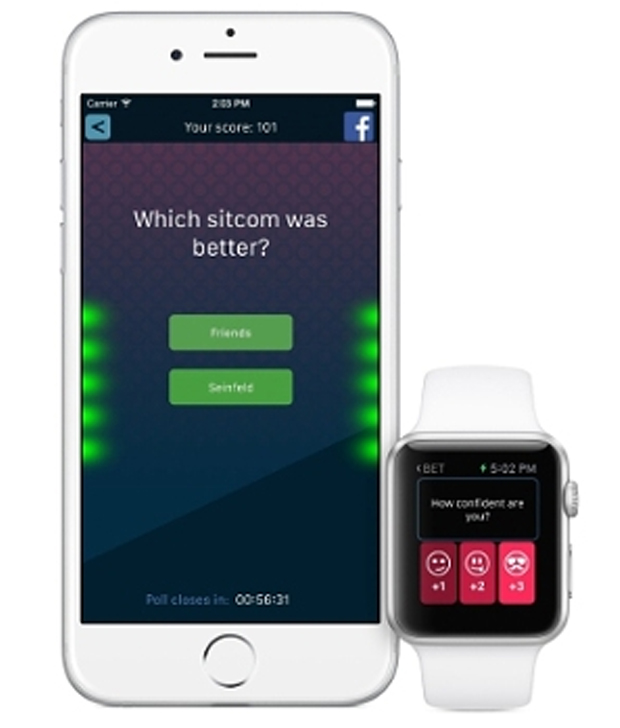 Big Fish Games is one of the first developers to create multiple games that are designed from the ground up to support the innovative features of Apple Watch.  Big Fish will be launching its first two games with new and unique designs, in very different genres:
Lifeline is a totally new experience as a playable story enabled by the iPhone and Apple Watch. Writer Dave Justus (Fables: The Wolf Among Us) weaves a tale through the aftermath of a crash landing on an alien moon. Playing out in real time, gamers will stay in communication with Taylor through notifications on their iPhone, iPad, or Apple Watch, making life or death decisions and facing the consequences together.
In Poll Party, global polls run throughout the day and the gamer's job is to bet on the results. What do players prefer: Facebook or Twitter? Who's the better hero: Batman or Superman? Bet big to win big, see how one stands on the leaderboards, and beat friends for bragging rights. Write personalized polls and see how the world responds.
"With Apple Watch, Big Fish is excited to push the limits of this technology and create innovative new game play experiences. We love making games that our players love to play, and this is an exciting new platform to explore," stated Colin Liotta, GM of 3 Minute Games, a Big Fish studio.
Big Fish plans to continue developing these titles and more as this new platform grows and evolves. Each of these games will be playable on iPhone, iPad, or Apple Watch starting this April.
Founded in 2002, Big Fish is considered as one of the world's largest producers and distributors of mobile games, delivering fun to hundreds of millions of people around the world. Big Fish has distributed more than 2.5 billion games to customers in 150 countries from a growing catalogue of 450+ unique mobile games and 3,500+ unique PC games. Big Fish transformed from a leading PC game producer to a top grossing mobile publisher worldwide with a portfolio that includes top 10 grossing hit apps like Big Fish Casino and Gummy Drop!. The company is a wholly owned subsidiary of Churchill Downs Incorporated and is headquartered in Seattle, WA, with regional offices in Oakland, CA, and Luxembourg.