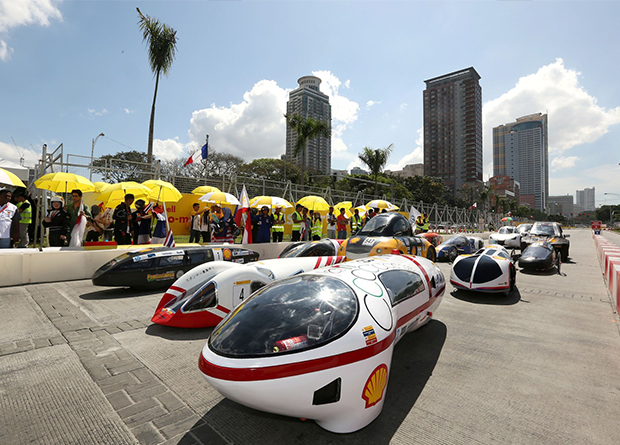 The Shell Eco-marathon Asia is held for the second consecutive year in Manila, with a record number of more than 120 student-designed vehicles from 17 countries across the region.
The competition seeks to inspire innovative cars of the future that run the farthest distance on the least amount of fuel.
The Philippines will host the prestigious event until 2016.