iDevices LLC, an app-enablement company and creator of the iGrill, has expanded its product line to include indoor cooking gadgets with their Bluetooth Smart connected thermometers, the iDevices Kitchen Thermometer and Kitchen Thermometermini.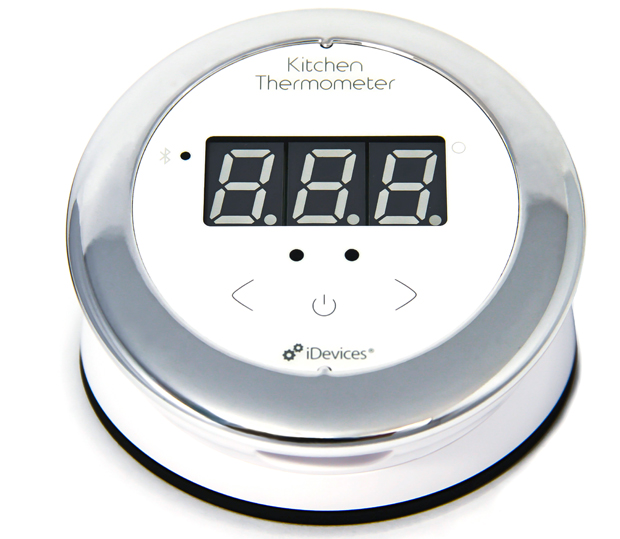 Cooking food to the precise temperature needed for safe consumption and optimal taste has never been easier than with these connected thermometers. iDevices Kitchen Thermometer and Kitchen Thermometermini monitor food from up to 150 feet away using the free iDevices Connected App for iPad (Generation 3 and up), iPhone (4S and up), and iPod touch (5 and up). Simply let the app know what is being cooked and users may receive an alert when the food is ready.
The Kitchen Thermometer comes in two sizes to meet the needs of any cook. Whether cooking simple one dish meals or gourmet meals for the whole family, users will always have the comfort of knowing their food will reach the perfect temperature. Kitchen Thermometer has an illuminated display and dual-probe capabilities, while the Kitchen Thermometermini is a compact, one probe thermometer.
The Kitchen Thermometer works with the iDevices Connected App, available through the Apple App Store. The interface has a customizable dashboard, sharing functionality and exclusive recipes.
The Android version will be released this 2014.