To help grow micro-enterprises and small-medium businesses, as well as assist them in reviving their trade in the light of recent calamities, Globe myBusiness took to the countryside and reached out to communities with its Store-on-the-Go, a mobile caravan which serves as a venue to dialog with business owners and also quickly processes business-based line subscriptions.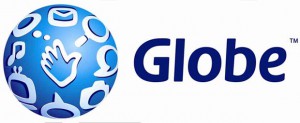 The first stop was in the City of Danao in Cebu, where Globe myBusiness set-up its mobile store facilities to talk to owners of fledgling enterprises, especially those who were directly affected by last year's natural disasters. Microbusinesses and small-to medium enterprise owners (MSMEs) present networked with their peers, dialogued with trade representatives from the telco and registered to Globe myBusiness wireless postpaid plans and bundles that can help their businesses gain momentum.
According to Globe VP for Small and Medium Business Group Martha Sazon, many MSMEs have the impression that telecom plans and bundles are beyond the reach of their budgets. "Actually, they are minor investments which can help them run their businesses more efficiently and productively without necessarily breaking the bank, so to speak."
"On the other hand, some interested MSMEs may have no chance to make inquiries if a Globe Store is too far away. Since our mission is to support them as much as we can, we are taking our plans and bundles to them with our Store-on-the-Go. It is also our platform to enlighten them with sound business advice so they can prosper for a long period of time," she explained.
"That is why we are proactively reaching out to them through our Store-on-the-Go caravans. It is our way of sharing the advantages and benefits of reliable and cost-effective telecommunications offerings to the level of MSMEs, especially those in far-flung areas where there are no physical Globe Stores. We also went to where they are, recognizing the fact that some of them have been disenfranchised by the earthquake and Supertyphoon Yolanda," Sazon pointed out.
Sazon also noted the socio-economic value of helping MSMEs grow their business: "MSMEs provide jobs to the most number of Filipinos in the country. Helping them grow and expand not only produces a social good but also boosts economic activity. This is a big part of what inspires the Globe myBusiness to continue providing relevant products and services for their sector."
Danao was chosen as the springboard for the Globe Store-on-the-Go in the region as there are more than 1,000 SMEs in the area, including sari-sari stores, fish and meat retailers, general merchandise stores, pawnshops, beauty salons, pharmacies, restaurants and cafeterias, service and repair shops, tailors and dress shops, lumber and hardware stores, bakeries, photography shops, and gasoline stations, among many other small establishments, according to the province's Department of Trade and Industry. The third-class city in Cebu is becoming increasingly relevant as a center and catalyst for economic growth in the mid-northern part of Cebu province.
Sazon stated that, similar to Danao City, Globe myBusiness anticipates many growth opportunities for MSMEs in country, and declared that "will be holding similar caravans in other provinces too. We pull out all the stops, literally, to be a reliable partner for them and help them expand their businesses, no matter what their size is. For us, their business is likewise our business."
To learn more about Globe myBusiness as a preferred products and services provider to MSMEs, consult a Globe myBusiness Account Manager; visit a Globe Store near you, log-on to business.globe.com.ph/onlinestore, or call (02) 730-1010.