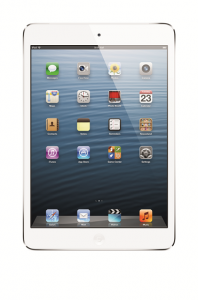 Tattoo has announced a postpaid plan for the iPad Mini.
The Tattoo LTE iPad Mini Plan 999 provides subscribers you with constant Internet connectivity without the need for Wi-Fi. It takes full advantage of the iPad Mini's features and capabilities with unlimited LTE, giving subscribers blazing-fast internet access. Subscribers will also have the power to share their high-speed wireless connection with your other Wi-Fi enabled gadgets through the iPad Mini's Wi-Fi hotspot capabilities.
Under the Tattoo LTE iPad Mini Plan 999, the Wi-Fi + Cellular variant is available at the price of P13,990 for the 16GB model, P18,790 for the 32GB model, and only P23,590 for 64GB, spread out over a 24-month contract period.
The plan includes a free Tattoo Lifestyle Card which entitles you to exclusive privileges and discounts worth P130,000 from over 230 partner establishments and merchants nationwide, plus a Zalora voucher worth P1,000 for your shopping indulgence, make for an offer with unequalled value—it doesn't even take a math whiz to figure that out.
Tattoo also offers the iPad Mini in prepaid at P 21,990 for 16GB, P26,990 for 32GB and P31,990 for 64GB with pay-per-use browsing charges of as low as P5 for 15 minutes.