To simplify IT management for SMBs and ease the transition to a modern infrastructure, HP has expanded the HP Converged Infrastructure portfolio with new storage and network solutions that improve employee productivity by providing secure access to business applications and data via mobile devices. In addition, HP is offering training programs that address SMBs' end-to-end mobility challenges by enabling them to acquire the resources needed to boost business responsiveness in the evolving mobile marketplace, quickly and easily.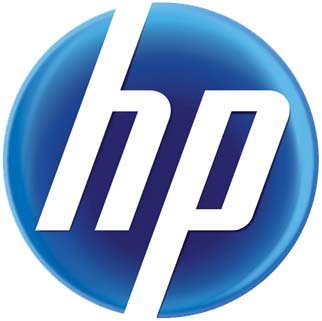 Data growth and application demands are evolving as mobility continues to drive an explosion of data and changes the way applications are used and accessed. SMBs need simple, scalable and economical storage platforms that respond to these new requirements, while also supporting dynamic workloads and rapid growth of both structured and unstructured data.
HP is offering new storage solutions that provide scalability, reliability and availability to handle evolving business demands. The new offerings include: HP StoreVirtual Storage, based on the HP LeftHand operating system and HP ProLiant Generation 8 (Gen8) technology, is a scale-out storage platform with flexible deployment models to support virtualization requirements.
The offering includes features that allow SMBs to add physical storage without disruption and the ability to simply move data across virtual or physical storage with just a few clicks, enabling IT to non-disruptively increase storage requirements; and HP StoreEasy Storage is a single integrated storage solution that supports file and application workloads with built-in deduplication and encryption.
Midsize businesses can no longer afford to add "just another file server" to address the explosion of unstructured data from mobile devices. Native Windows integration enables SMBs to immediately configure and manage HP StoreEasy Storage without learning a new proprietary storage management system. HP StoreEasy Storage supports 10,000 users in a three-unit form factor, as well as multiple workloads from a single, consolidated platform that is cost-efficient, highly-secure and reliable.
SMBs, as well as government agencies, are supporting a growing mobile workforce that requires access to rich-media and bandwidth-intensive applications such as videoconferencing. However, with limited financial and human resources, these organizations need solutions that are easy to use, reliable and cost-effective to maintain.
The HP M220 Series Access Point, the newest addition to the HP FlexNetwork architecture, provides increased bandwidth while simplifying network management and maintenance for growing SMB organizations.
The HP M220 streamlines wireless network management with "clustering" technology that enables SMBs to deploy and manage up to 10 network access points as a single entity, rather than a series of separate wireless devices. Clustering technology enables IT administrators to easily deploy and configure new rich media applications as well as add wireless devices to the network without downtime. In addition, the solution improves network security by detecting and eliminating rogue access points as well as reducing security risks caused by misconfigured access points.
The HP M220 includes a Quick Setup Wizard that leverages an easy-to-use web interface to streamline multiple access point configuration. The Quick Setup Wizard provides five deployment scenarios allowing clients to select the best wireless network environment for their company.
With access to a broad range of technologies and programs, SMBs can simplify IT operations to improve employee productivity. These offerings include: the updated HP Client Virtualization SMB Reference Architecture for Citrix VDI-in-a-Box supports 50 percent more users than the previous version; and the HP Learning Initiative for Entrepreneurs e-Learning (HP LIFE e-Learning) program provides cloud-based online training sessions at no additional cost, to improve key IT and business skills from anywhere and any device.
The new HP StoreVirtual Storage 4130 and 4330 models are available now. HP LeftHand Operating System 10.0 software is available at no cost to current HP LeftHand P4000 G2 platform clients. The HP StoreEasy Storage system is available now. The HP M220 Series Access Point is available now through HP and its authorized channel partners. The HP Client Virtualization SMB Reference Architecture for Citrix VDI-in-a-Box with Citrix Personal vDisk technology is available now.