SINGAPORE – "The move to the cloud is very real." This is according to Cormac Watters, EVP, EMEA and APAC for Infor, who noted that cloud customers are "getting more and more mature."
In Infor's case, for instance, the company is expecting is growth in Asia and the Pacific (APAC) alone to double by 2022; and a big part of this is due to the company's cloud offerings. Over the last five years, Infor has consistently gained market share in cloud applications, and 70% of its software license revenue is now derived from cloud applications.
The shift to cloud is still without challenges, obviously.
According to Sandra Ng, group VP for IDC, in the last 15 months, "we've seen big progress in the marketplace". In fact, more than 50% of businesses claim to have encountered challenges, so that "businesses need to assess where they are, what they've become" particularly since "very few of them "have holistic platforms in their organizations."
But it is expected that by 2020, at least 58% of businesses will be "digitally determined" – meaning, they will be "reimagining their future through new business models and digitally-enabled products and services."
Specific to APAC, 40% are currently "digitally determined".
As it is, in APAC, 65% of organizations are already creating data management capabilities; and 40% are creating data monetization capabilities, according to IDC. However, by 2021, organizations still expect that only 22% of revenues will come from data monetization.
As noted, there remain challenges.
For instance, Ng noted, there is still a disconnect between the decision-makers in businesses vis-à-vis their staff. If, in the past, the culture of those working for companies was the challenge, nowadays, the inability of these decision-makers to relay information on digital transformation is the problem. "A right organization," Ng said, "has all units working together." And so "it's about transforming the (entire) culture – the workspace, workforce, and work culture."
By 2023, 80% of entities will have incorporated digital KPI sets to navigate the digital economy. But IDC reported that to date, less than 40% of APJ organizations have the capabilities to attract and retain talents as well as develop digital skills to be successful, but only 6% are "best in class". Also, only 25% of APJ organizations are currently adopting RPIA and/or intelligent automation to augment human capabilities in workflows. Similarly, only 23% of APJ organizations have workspace transformation initiatives.
But Helen Masters, INFOR SVP and GM for APAC, remains optimistic.
"How are partners embracing the cloud journey? They're launching themselves forward," Masters said. "APAC markets are more mature, and we're seeing the pivot to the cloud."
In the Philippines, fast-adopting industries include F&B, fashion, traditional manufacturing, distribution, and logistics; though BPOs are "also interesting for us."
Infor is also looking at the millennial market, "so we're investing where the next movement is coming from there; we're doing market analysis at the moment."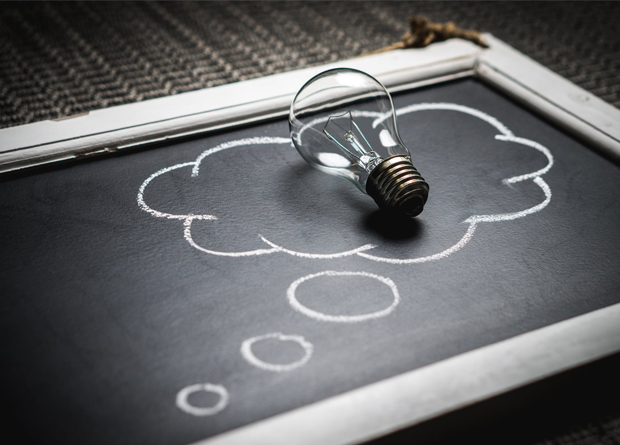 Infor has long expanded its presence in key industries such as healthcare, manufacturing, retail, the public sector, and hospitality. In the US alone, over 72% of all hospitals run Infor applications, as well as 19 of the top 20 automotive suppliers and eight of the top 10 fashion brands.
Infor "had a great fiscal year (FY19), ending April," Masters added, and "across APAC, (there is) 30% year-on-year growth in cloud for Infor."
This is not to say that on-premise solutions are lagging behind (for Infor, and also across the region, the growth is 8% for this). But "as a cloud first company, the growth is expected to be from cloud," Masters said.
For her, this is not entirely surprising because cloud is "cleaner, easier…"
Also, "customers want to spend on innovation – i.e. innovations for their own products, and they want to leave IT to us, so they can focus on their innovations to grow in the market."
This is also why, Masters said, akin to cloud solutions providers, Infor is big on R&D.
In January, the company received a $1.5 billion investment from Koch Equity Development (KED) and Golden Gate Capital, which builds on KED's investment of more than $2 billion in early 2017.
And over the last five years, Infor invested approximately $2.5 billion in product design and development and delivered more than 475 new products, 1,870 integrations, and 20,700 industry features in its CloudSuite product line.
Infor CloudSuite is now the only fully multi-tenant ERP suite spanning front and back office applications, as well as logistics with global support (in terms of languages, currencies, and localizations). Infor's CloudSuites are the foundation for digital transformation for more than 9,500 customers in 110 countries.
But customers are "getting more and more mature," said Masters, with "each region having different challenges. Some have difficulty moving to the cloud; incorporating modifications; or process engineering…"
At least in the case of Infor, "we have as part of our solution localized add-ons." For instance, in the Philippines, the Bureau of Internal Revenue (BIR) has specific requirements (re tax payment), "so we include this in our programs, customize these, take these into consideration. And we have these (same localization) for each of the region."
In the end, the idea "is to have suites for all companies no matter their size/s," Masters said. "Solutions should be scalable; it shouldn't matter what size you are."
And here, Infor has the right offerings to respond to the needs of the continuously-growing APAC market.