Justpayto Philippines Corp (Justpay.to), an online payments company licensed and regulated by the Bangko Sentral ng Pilipinas and AF Payments Inc., the company behind beep cards, sealed a partnership to create a simple to use web platform for the reloading of beep cards.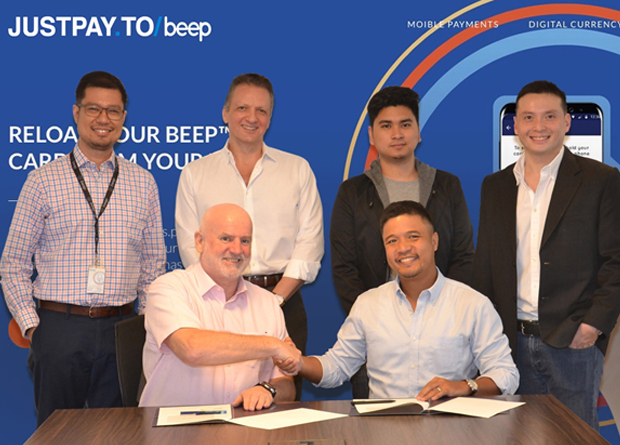 In a collaboration meant to help MRT, LRT and other commuters save time, the two companies launched a new innovation that lets commuters reload their tap-and-go beep cards online. Instead of waiting in long lines to top up their beep cards with cash, beep cardholders can load their cards by going to https://justpay.to/beep.
"We are constantly looking for ways to make reloading convenient for our cardholders.  www.justpay.to/beep is a simple and easy to use reloading system that I am positive our cardholders will welcome.  We are happy to partner with JustPayTo to bring this service to our 5.5M cardholders," said Peter Maher, CEO, AF Payments Inc.