Dell Philippines has rolled out the new Dell XPS 13, the world's smallest and most powerful 13-inch laptop in its class.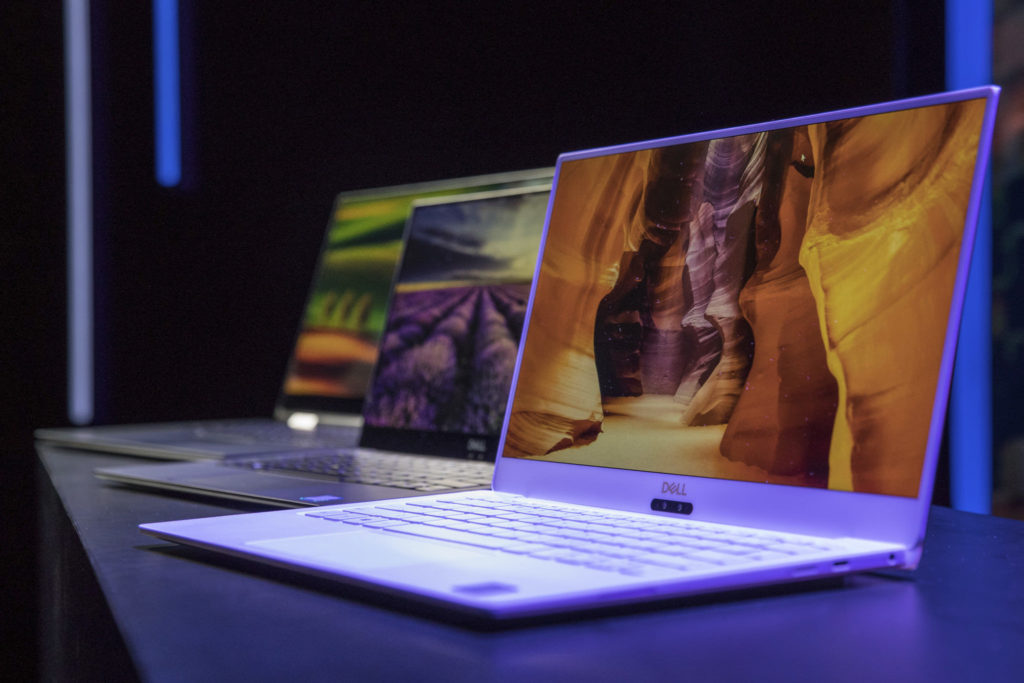 Along with its next-generation InfinityEdge 4K Ultra HD display, the XPS 13 adds a dazzling Rose Gold with Alpine White woven glass fiber interior as an option to traditional silver and black carbon fiber interior. This new system comes with narrower borders and up to 80% more thermal headroom.
Inside its thinner, lighter design, the Dell Power Manager delivers power just when you need it. And GORE Thermal Insulation, the same silica aerogels used in the Mars Rover to diffuse and dissipate heat, introduces an innovative material into the thermal design to keep the system cool while it works hard.
The new Dell XPS 13 comes with the new Dell Cinema suite of entertainment-enhancing technologies and next-generation InfinityEdge 4K display to create the ideal viewing experience.
Complete with Windows 10 Pro and powered by the latest Intel 8th Generation Quad Core processor, XPS 13 delivers superior mobile performance with fast booting SSDs up to 1TB. It delivers the longest battery life of any 13-inch laptop, with almost 20 hours on FHD and up to 11 on UHD (Mobile Mark 14). So, in addition to making the system smaller and lighter, Dell has also been able to double the performance on the new XPS 13, making it as twice as powerful from its previous version. In fact, it is the most powerful 13-inch laptop in the class.
Power efficient, designed with smarter materials, sustainably packaged and recycle-friendly, the XPS 13 is one of Dell's most environmentally sensitive products. The silver aluminum model includes Dell's Ocean Plastics Packaging—plastic trash that has been recovered from waterways and remade into useful materials. And the rose gold model wrapped in the bamboo packaging tray that is 100% recyclable.
Immersive experiences with Dell Cinema
Now more than ever, people watch movies and TV shows on their PCs with the expectation of a full cinematic experience, including studio sound and visual quality, as creators intend. That experience is now available on XPS and select Inspiron PCs through Dell Cinema, an immersive audio and visual experience.
CinemaColor: powered by Windows HD Color, decodes and displays high dynamic range (HDR) streamed content with enhanced detail, more vivid hues, sharper brightness and a wider color gamut; Netflix in HDR also is supported on Dell Cinema PCs
CinemaSound: a Dell exclusive audio innovation powered by Waves MaxxAudio Pro that delivers clearer highs, enhanced bass and higher volume for a true cinematic audio experience
CinemaStream: powered by Killer and SmartByte, a software-based solution co-developed by Dell and Rivet Networks that optimizes online streaming and interactive video resulting in less buffering, more bandwidth and better resolution
Dell Premium Support Services 
All Dell consumer client solutions are equipped with Premium Support Service, a service that packs the most features in one support plan. It's enhanced with features that include virus removal, repairs for accidents and automated PC health-optimizing scans to keep PC running at its best.
Premium Support comes with SupportAssist, Dell's exclusive technology that helps make managing PC easier. Users can unlock its maximum performance when they select it.
Premium Support includes:
·         24×7 direct access to expert hardware and software phone support
·         Onsite support after remote diagnosis
·         Repairs for accidental damages like drops, spills and electrical surges
·         Collaborative help to resolve everyday software issues
·         Personalized help with software for more complex issues, or for help with setting data backup, parental controls, and more
·         International support
·         Parental control software support
·         SupportAssist technology-enabled features to:
·         Proactively find issues and contact Dell while notifying users
·         Predict problems before they start
·         Remove viruses and malware
·         Optimize PC performance automatically
This service is accessible nationwide and customers can easily call Dell's Hotline at 1800 1601 0061 (Toll-Free) or 00632-8830677 (Non Toll-Free) to access this service. For further information, please visit www.dell.com/premiumsupport.
The new Dell XPS 13 is now available in the Philippines starting from PHP 99,990.00