OPPO launched the new OPPO F5 6GB in limited edition red color. The new smartphone has an upgraded 6GB RAM, along with bigger internal storage of 64GB. It comes with 20MP A.I. Front Camera and 16MP Rear Camera.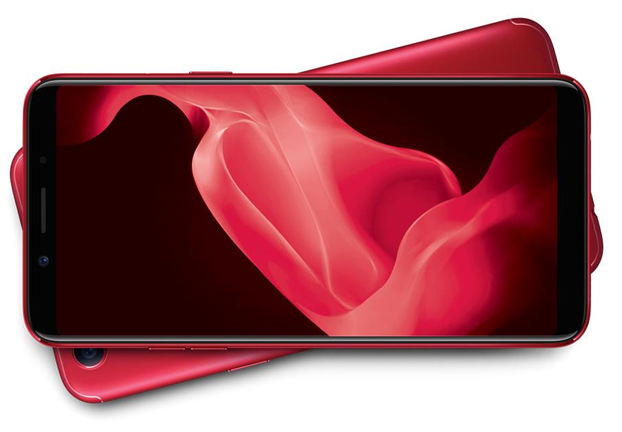 Connectivity won't be a problem as it comes with a dedicated tri-slot tray for two nano-sim cards open to all networks, and a MicroSD card of up to 256GB expandable storage. It also has 3,200mAh battery for an all-day smartphone usage.
The OPPO F5 6GB carries consumer-centric flagship features such as the 6" FHD+ 18:9 Ratio Full Screen Display. Security is also upgraded with Speedy Facial Unlock to access a smartphone by detecting the face of the owner and unlock the phone, this is on-top of the fingerprint sensor at the back for double security.
It comes with the latest ColorOS 3.2, as well as intuitive controls and multi-tasking features such as the split-screen for opening two apps in one screen. It is accompanied with other software features like anti-distraction features when gaming like avoiding interrupting calls, SMS, and even unnecessary notifications.
The OPPO F5 6GB has a red color and silver chrome finishes. It comes in a light package of 154g and a minimized 18:9 6" screen.