That the Philippines is smartphone savvy has long been accepted as a given (e.g. how we're the texting capital of the world, Twitter crazy, FB loonies, et cetera). But perhaps – argue with me if you want – a bigger sign of this is the ownership of so many Filipinos of not just one (or even two) mobile numbers/phones, at times one (or two) from each existing network. And so it is not surprising seeing so many pax with more than one gadget (e.g. placed on tables in restos). This is why dual SIM phones come in handy; though this is also why – for those like me who want a higher-end (or at least mid-range) phone with that capability to be readily available in the market – we have a hard time grabbing a unit that "unifies" our SIM-crazy need/s.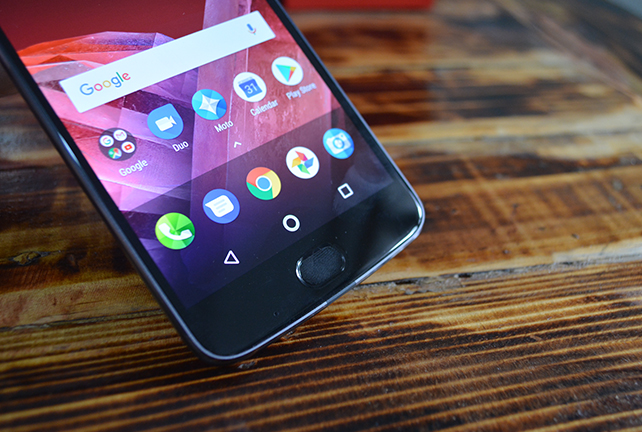 Enter Moto Z2 Play and… well, there's one that is at least worth considering.
FIRST IMPRESSIONS/LOOKS
Look-wise, Moto Z2 Play reminds me of HTC (any HTC unit, for that matter).
Holding the unit, I like that it doesn't feel "plasticky" (it even has a metal back plate versus glass back of the Moto Z Play). It's not exactly… classy; but at least it does not feel cheap either.
It's thin, yes (1 mm thinner than its predecessor, in fact), so handling it is easy; BUT that it's very light and fits one hand effortlessly may not be okay for everyone (as you could just as easily drop it because it could also feel like it's "not there"). I'm biased for thin phones (or even tablets), but I must say I've dropped many because they're too thin (LOL)…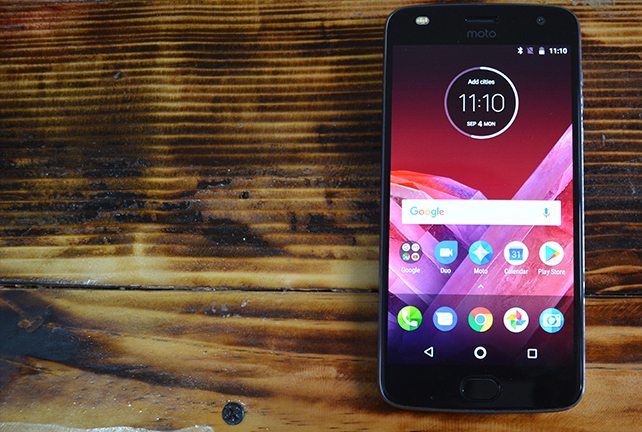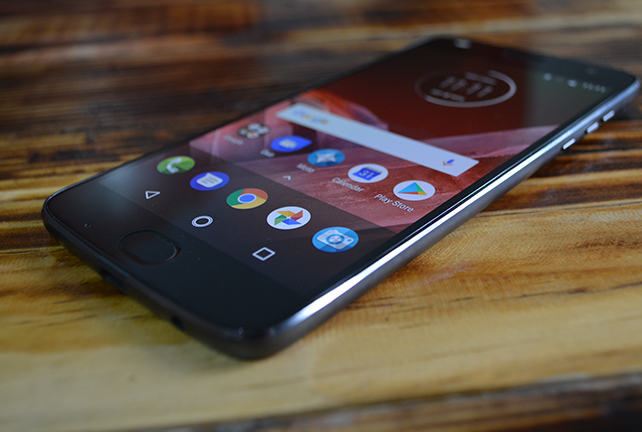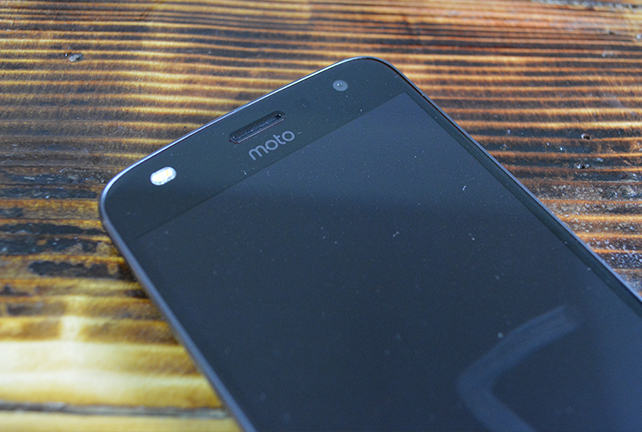 This thinning of the design also resulted in a compromise, i.e. the battery capacity was reduced to 3,000 mAh from the 3,510 mAh unit that was available with the original Z Play. NOT that this is all bad, since you can still go for a day (or even two) without the need to charge again (as per Motorola PR, you can go for 30 hours with this one)…
Moto Z2 Play has a 5.5-inch AMOLED display with a resolution of 1920 x 1080 (with a pixel density of 401 ppi), with its size qualifying it among models in between the tablet-like giants and feature-phone "teenies".
Now, even if the phone is thin(ner), there's still a headphone jack, so "wired" people need not fret. This part of the phone is… not exactly unusual for me; what I personally have an issue with is the back camera that is "naka-usli (protruding)", so that if you place the phone face-up on a flat surface, it doesn't stay flat (obviously). I always worry I'd scratch the cam or something because of this design…
UNDER THE HOOD
Inside Moto Z2 Play, you'll find Qualcomm's Snapdragon 626 Mobile Platform, backed by the Adreno 506 GPU and either 3GB or 4GB of RAM. You can choose either 32 or 64 GB of storage (which dictates the amount of RAM); and storage is expandable via microSD card (up to an additional 256 GB).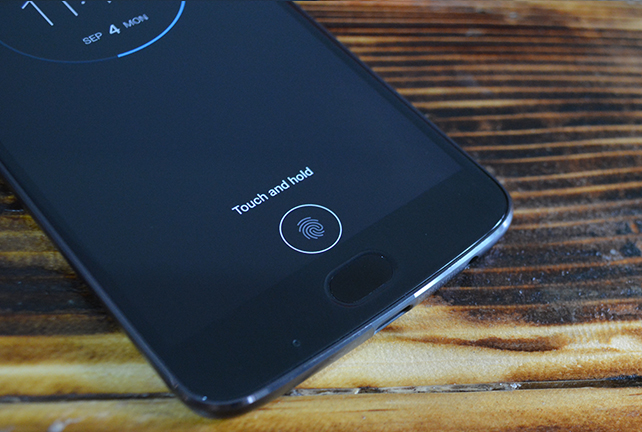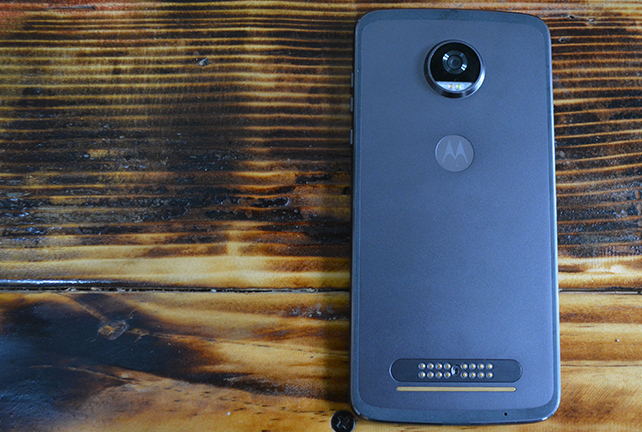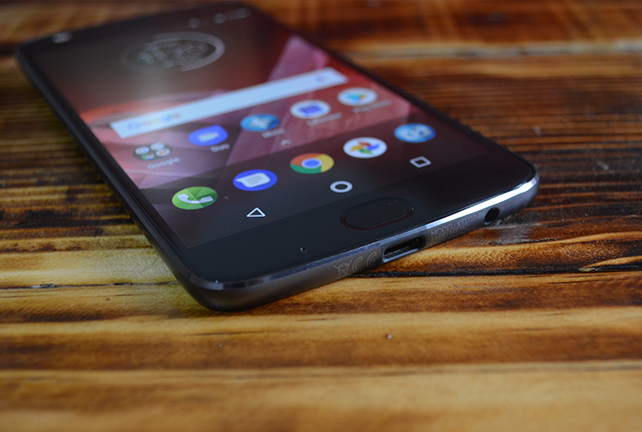 The review unit performed fast enough when doing everyday tasks (e.g. surfing the Internet, emailing, Facebooking, et cetera), so no complaints here…
Gaming-wise? Moto Z2 Play isn't all that bad either. That it has a tendency to drop frames when playing graphic-intensive games has been noted; though I didn't notice this (enough to complain about it)…
The audio experience isn't all that great (though it ain't "tunog lata" either). There is a front-facing speaker, but it doesn't get very loud (a must when watching flicks). To boost the audio, you can buy the add-on JBL SoundBoost Moto Mod (reason to up-sell, perhaps?).
Software-wise, Moto Z2 Play runs on Android 7.1.1 Nougat.
PERFORMANCE
To start, there's the fingerprint scanner. I'd say this is among the first I noticed as far as this phone is concerned because it highlighted how snappy/fast Moto Z2 Play can be, scanning (and then reading) my fingerprint oh-so-quickly (for opening of the phone; and – for non-owners – locking unwanted users out).
With a lens with f/1.7 aperture, Moto Z2 Play's (back) cam is… okay (particularly in making brighter images in low light conditions). But this is not – I shall say for emphasis – Sony's Xperia line, iPhone, Samsung Galaxy or HTC's high-end units (U11 or even One E9), with some pics lacking sharpness and (I also noticed) having that fishbowl-like appearance. But that when using the cam you can have not only filters but also options (e.g. "Go Live", "Slow Motion"), this isn't all that bad. Overall on this factor, "sufficient" is the word that comes to mind…
The front cam? 5MP with f/2.2 aperture and front-facing LED flash. Yes, dear, it captures a lot… including the growing-in-number crow's feet (LOL).
IN THE END…
The unit's quite… smooth (perhaps most apparent when you use Motorola's software add-ons – e.g. double chop to turn on the flashlight, twist to launch the camera). And since Moto Z2 Play sells for (just) P24,995, it's good enough to consider because of the price, I'd say…