Sony received distinctions in the Red Dot Product Design Awards, including the BRAVIA A1 Series earning the highest distinction with the Red Dot: Best of the Best award.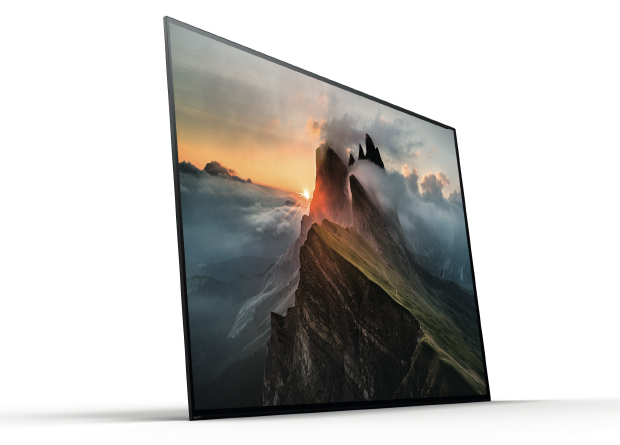 "We are extremely proud to be recognized by the Red Dot Awards. These laurels bring in a renewed sense of commitment in providing the best possible experience for our users. Through our products' top notch design and functionality, we look forward to integrating more of our products into the homes and lives of Filipinos who are looking for technologies that deliver style and substance", Noboyushi Otake, president and managing director, Sony Philippines.
A Red Dot Award is symbol of design excellence. As one of the world's largest and most renowned product design competitions, the 2017 Red Dot Product Design awards welcomed over 5,500 entries from 54 countries. Entries were judged by a panel comprised of around 40 independent designers, design professors, and journalists.
The BRAVIA A1 Series OLED 4K TV has a revolutionary single-slate design. Contrast and vibrant colors are magnified through the A1's 4K HDR features, packed with eight million self-emitting pixels. The A1's innovative Acoustic Surface technology delivers sound directly from the screen. The BRAVIA A1 Series OLED 4K Television is available in the Philippines with SRP of P169,999 for the 55-inch and P269,999 for the 65-inch.
The MDR-1000X wireless noise canceling stereo headphone has the SENSE ENGINE technology that allows users the liberty to tune in and out of music with a single touch. The MDR-1000X is locally available with the SRP of P19,999.00.
The DSC-RX10M3 digital still camera has the Fast Intelligent AF and Optical SteadyShot for image stability, and 4K movie-recording capabilities. The DSC-RX10M3 is available in the Philippines for P87,599.00.
The HT-MT500 2.1-inch compact Soundbar with Wi-Fi/Bluetooth streams music through the HT-MT500's dedicated Music Service button. The HT-MT500 is available locally for P29,999.00.
The MDR-Z1R high-resolution audio headphones have ergonomic sheepskin ear pads, resonance free housing, and responsive magnesium dome. The MDR-Z1R is locally available with an SRP of P104,999.00.
The WALKMAN NW-WM1Z high-resolution digital music player is enclosed in a high-grade gold-plated oxygen-free copper chassis. It packs an S-Master HX digital amplifier for pure sound quality and a 256GB storage capacity. The NW-WM1Z is locally available with an SRP of P144,999.
The WALKMAN NW-WS410 Series digital music player features a 4GB storage capacity, and a battery life extending up to 12 hours. The NW-WM1Z is locally available with an SRP of P4,999.00.
Lastly, the Xperia XA smartphone packs a 3MP camera with Hybrid Autofocus, 8MP front camera for low-light selfies, a 64-bit Octa-core, and 5" HD display with curved glass. The Xperia XA is locally available with an SRP of P10,690.00.