Last month, Soundcloud struck a deal with Sony and launched a monthly subscription service that is meant to make music listening an even more pleasant, intuitive experience ­ as well as offering the largest song library online with 125 million songs.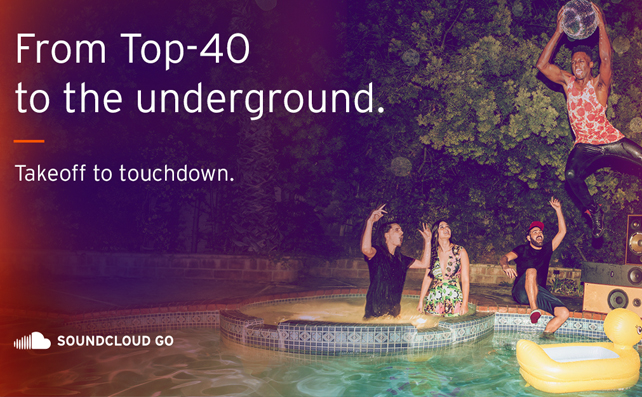 SoundCloud Go, at $9.99 per month (or $13 if you subscribe through iOS app), offers an expanded musical catalogue due to licensing deals with Warner, Universal and Sony, as well as tracks from 20,000 independent labels. Other features include ad-free experience and offline listening mode. Users have an option to mark tracks or playlists as "favorite", thus adjusting the listening experience to their liking ­ though a solid library is needed for the algorithm to work properly.
The biggest issue is that Soundcloud Go is currently only available in US, leaving out the music lovers in Philippines and the rest of the world. While the company promised to launch in more countries in 2016, it didn't specify which countries and when exactly it might launch ­ mostly due to international licensing complications.
The solution for borderless listening is a VPN (Virtual Private Network) that allows you to connect to the Internet by circumventing geographical restrictions.
A VPN service links user ¹s computer to a server in a country of their choice – USA in this case – via encrypted tunnel, so a person can appear to be in the U.S., while they actually are in Philippines. A VPN service like NordVPN, would hide your real IP address, substituting it with the American IP address by connecting to a server in the U.S. So when the Soundcloud Go site looks at your IP, it will see the IP of the American VPN server.
VPNs also offer security by encrypting all data shared between the Internet and a user¹s system, so none of the data can be compromised. (Read here about Wi-Fi safety tips: nordvpn.com/blog/personal-wifi-safety-tips)
Instructions to connect to Soundcloud Go with NordVPN:
Get NordVPN
Download a NordVPN app or set up NordVPN on a specific device
Set your connection to USA
Go to Soundcloud Go
Log in or sign up for the service
Happy listening!
To find out more, visit www.nordvpn.com.