App developer Holaverse announced that Omni Swipe continues its ascent as Android users' solution to the problem of using mobile devices with larger touchscreens, with the app topping topped over 100 million downloads worldwide.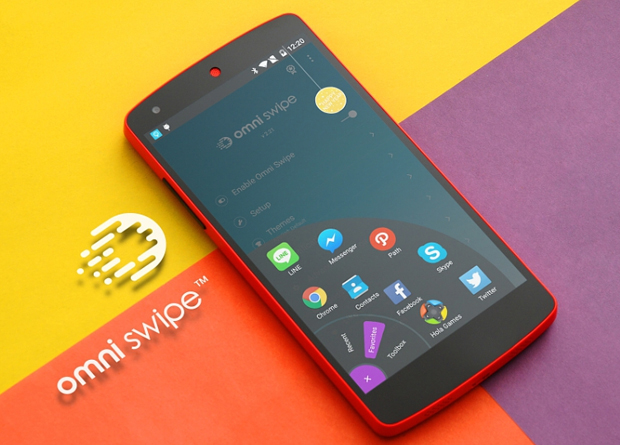 As smartphones become phablets, users find it harder to reach app icons and other controls located near the top of their screens, especially when only one hand is free. Omni Swipe overcomes this difficulty by keeping users' favorite apps, phone settings and contacts always within reach in a fan-shaped customizable menu that users swipe into view from the lower-edges of their device, exactly where their thumbs are likely to be.
Omni Swipe's design of remaining off-screen until needed is another key reason for its traction with users of Android-powered devices. Instead of replacing the smartphone's interface or functionality, it complements and extends it, without obscuring or cluttering their device's home screen.
According to Woody Guo, one of the people behind Omni Swipe, the app is not just about large screens but about reorganizing a smartphone's functionality into a more user-friendly way. "When we first designed Omni Swipe, we didn't want it to be a strict utility app, but a helpful tool with a human touch that makes using smartphones more enjoyable," Guo said.
Omni Swipe first appeared on Google Play under its original name, Lazy Swipe.
Holaverse is a developer of Android apps. In addition to Omni Swipe, its other mobile app is Hola Launcher, a home screen replacement that simplifies and personalizes the Android experience.
For more information, visit http://holaverse.com.