The world's economy has been reshaped by the advent of the Internet. It has revolutionized how people think and act as it is a global platform that allows the transfer, storage, and collaboration of data. Today, the effect of the Internet is apparent as it has transformed different aspects of the global market. Advanced and emerging economies are running in one, interconnected environment where they have equal opportunities for growth due to easy access to global resources.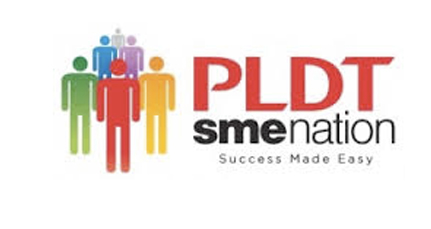 As industries now embrace concepts such as mobility, interconnectivity, and the cloud, a new economy- the digital economy – has emerged.
"We are experiencing a new economy where there are shifts in business behavior and practices. This reinforces the need for industries to invest in technology, elevate standards, and transform their business in order to thrive in the digital era," shared PLDT first VP and head of PLDT SME Business Kat Luna-Abelarde.
This new landscape poses challenges to small and medium enterprises (SMEs) as it is known to be an unpredictable market linked to a multitude of industries across the globe. Unlike large corporations that were able to first grow domestically before moving towards the international scene, SMEs are pushed into an economy that already operates globally with stiffer market competition.
"The environment that SMEs are in is entirely different from many years ago. Yes, multinational corporations are also challenged in making themselves relevant in today's digital economy, but they are already established–with infrastructure, policies, and procedures in place. With the lack of resources to level with these corporations, SMEs need to equip themselves in preparation for a bigger and more competitive market," Luna-Abelarde said.
SMEs should invest in ICT as it strengthens business structures and optimizes overall operations.
Currently, there is a variety of ICT innovations that can help this growing business segment to succeed in the face of this new era. For one, cloud solutions automate procedures and can be applied to different industries. There are also infrastructures aiming to preserve data digitally, making it accessible anytime, anywhere.
"The digital economy came to be because of the Internet and the new technologies that are connected to it. By embracing and integrating these innovations and maximizing the use of ICT, SMEs can grow, and in effect, flourish in this new, competitive, and virtually connected economy," Luna-Abelarde ended.