Huawei, a global information and communications technology (ICT) solutions provider, has showcased its latest Media Cloud Solution. With the Huawei Media Cloud Solution, enterprises in the media and entertainment (M&E) industry will be able to enjoy streamlined high definition (HD) videos production and management of large amounts of content, which also supports new business growth and development.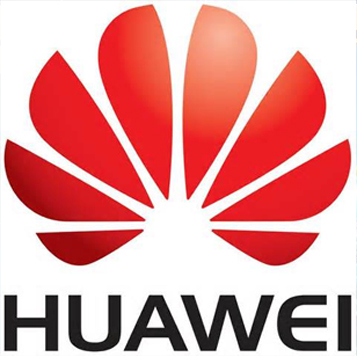 To help customers in the M&E industry address evolving business needs, such as expanding HD TV channels, IMAX/3D film markets, media libraries, and omnimedia, Huawei collaborates with leading industry partners including Quantum, VSN, Digital Domain, Tedial, Harmonic, Daystrom and other television organizations to provide reliable solutions with high performance and relatively lower total cost of ownership (TCO).
"Huawei is committed to building an open and win-win industry ecosystem where enterprises can leverage leading ICT technologies to achieve agile business operation and development," said Fan Ruiqi, president of Huawei's IT and storage product line. "With profound experience and proven expertise in ICT technologies, Huawei will continue to provide customers in the M&E industry with converged, easy-to-manage end-to-end solutions, that enable them to address challenges and achieve business success in the digital age."
Built on an open architecture, the Huawei Media Cloud Solution is designed to help M&E customers address challenges and needs such as effective HD video storage for long-term usage, swift system deployment for new service activation, and efficient cross-location video file migration.
The solution supports online expansion of storage capacity that can cater for customers' business growth for at least five years. Built on a symmetrical and decentralized IT infrastructure, the Huawei Media Solution provides 200 GBps bandwidth and enables multimedia content visiting and sharing for up to 12 million hours.
The solution also provides one-click installation, pre-integrated media applications and virtualized resource deployment templates which help customers shorten new service launch time by 60%.
With the FusionManager, the Huawei Media Solution enables unified management of virtual resources such as vCPU, vRAM, and vStorage as well as physical equipment, which helps customers effectively reduce TCO by 47%.
Moving forward, Huawei will continue to develop integrated solutions for the M&E industry, enabling the ongoing growth and development of M&E corporations in the big data era. Huawei's Media Cloud Solution has already been deployed by M&E corporations and organizations worldwide, including IMG, Rain Post and Pinewood from the UK, and VGTRK, the Russian State Radio and Television Company.