With the onset of the rainy season, up-to-date information on the possibility of rainfall becomes vital especially to people who need to travel from one place to another and to those living in low lying areas where threat of flooding is always imminent.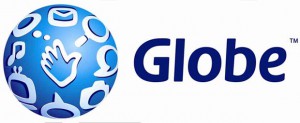 Thus, Globe Telecom encourages everyone to regularly check the Metro Weather website www.metroweather.com.ph, www.weatherlink.com, or to download the Metro Manila Development Authority (MMDA) Traffic Navigator web application for free and near real-time weather data in Metro Manila, Rizal, and Corregidor. Available data includes information on current rainfall, temperature, relative humidity, wind speed and direction, barometric pressure, solar radiation and ultraviolet index.
"Metro Weather is designed to provide information on significant weather events with the goal of ultimately helping Metro Manila residents survive disasters caused by severe weather. We hope that through Metro Weather, Globe can further promote awareness of environmental issues to increase readiness and disaster risk resilience. Globe is not only about business but is also about taking care of the community and the environment," said Fernando Esguerra, OIC of Globe Corporate Social Responsibility.
Earlier, Globe partnered with MMDA, Chevron, Ateneo de Manila University (ADMU), and the Manila Observatory (MO) for the Metro Weather project to prepare both individuals and organizations for severe weather conditions such as tropical cyclones and heavy flooding, and to provide critical data for ongoing research on urban disaster risk due to extreme weather and variability.
Metro Weather utilizes 30 automated weather stations (AWS) placed in sites hosted by Globe and other partners in critical Metro Manila cities and strategic areas in Rizal such as Antipolo City, Rodriguez, Angono, and Jala-Jala as well as in Corregidor. Globe also powers the data transmission from the weather stations. The weather stations are spread over an approximate area of 625 square kilometers and are distributed so that each station covers roughly 25 square meters.